Favorite Articles About Change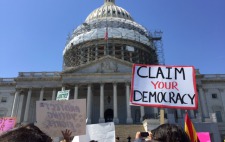 A Real Democracy Movement
April 2016
Early in April there was a march from Philadelphia to Washington D.C. planned by the Democracy Spring campaign, and a convergence of other rallies and demonstrations, April 2-16. Over 700 people were arrested for sitting-in and demanding that our government be for the people and not big money. Frances Moore Lappé, best known for her life-changing book,
Diet for a Small Planet
, is at the forefront of the movement for creating a true, living democracy. Her main message? "DON'T DESPAIR! DARE!" Check out her website,
The Small Planet Institute
. And read this article in YES! magazine for
a great interview with Lappé.
For more reasons for further optimism about taking back our democracy, read her article,
"Six Pieces of a Real Democracy Movement We've Never Had Before."
Progress is happening all the time to reclaim our democracy. We can all join in.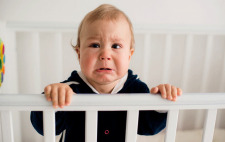 The Economy Needs to Grow UP
June 2016
Dave Korten uses this expressive photograph to illustrate his most recent article in the "Living Earth Economy" series entitled 
"Why the Economy Should Stop Growing And Just Grow Up."
Since we consume 1.6 times what the Earth can provide, we must see and practice our economic system in new ways.