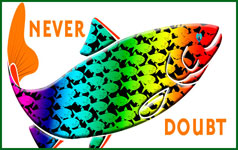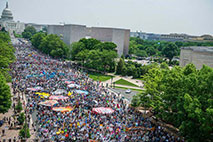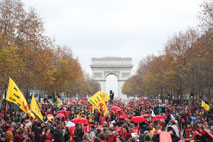 Hot Topics ~ Call to Action
This page is a call to action. These are dangerous times.
Our new president expresses and represents hatred, xenophobia, racism, sexism, disrespect for people and the planet. If we are to stand up for the values of generosity, peace, kindness, respect, equality, fairness and compassion, we must not sit by and watch what happens. We must be informed, aware and ready to take nonviolent action to defend "liberty and justice for all."
Sitting on the sidelines is no longer an option.
We all must commit to DOING what we can. One 78 year old friend has committed to one call a day, and to one act of kindness a day. Another friend gathers articles, news of events and what organizations are doing to send out regular emails to his large mailing list. He says he has found a great niche for himself because he can do this in his pajamas!
One size of engagement and support of democracy does not fit all. Find what calls to you.
There is no end of things you can do. Do what you can do. Below you will find all kinds of ideas to inspire and energize you.
Never doubt that a small group of thoughtful committed citizens can change the world. Indeed, it is the only thing that ever has.
Margaret Meade
If you feel somewhat or a lot hopeless or helpless or despairing, these are the articles you need to read to fuel your positive spirits.
"15 Principles of Hope"
"Self Care for the Long Haul"
Lots of Simple Ideas to Guide Our Actions to Make a Difference:
Big Protests Are Fine. But Here's a To-Do List For Lasting Change
20 Ways to Take a Bigger, Louder Stand in the Post-election World
Standing Up For What Matters, by Jack Kornfield
.
12 Ways of Resistance, Robert Reich
17 Ways You Can Work for Social Justice
Nobody made a greater mistake than he who did nothing because he could do little.
Edmund Burke
CLIMATE CHANGE IS NOT A HOAX AND
WE HAVE A NEW PRESIDENT AND CABINET WHO ARE AT BEST DOUBTFUL ABOUT THE REALITY OF CLIMATE CHANGE
Over 70 percent of Americans believe climate change is real. On December 12, 2015, 190 nations came together in an "historical world event" to agree to cut carbon emissions and greenhouse gases to limit global warming and climate change. President Donald Trump has said climate change is a hoax concocted by the Chinese and yet China has developed serious programs to curb emissions and develop clean energy technology. They are becoming world leaders of the fight to reverse climate change. President Trump has assembled a group of corporate and military leaders who doubt or deny climate change and are likely to gut environmental protection policies.
We must rise and resist and fight for the health of our planet and all living beings. We are all affected by climate change.
See below for organizations that you can join.
Some Background on Climate Change
The Paris agreement was "a colossal achievement" and a "turning point in human history." Had it not been for hundreds of thousands of people engaged in marches, protests, petitions, phone calls and emails to our leaders, this would likely not have happened. It is a beginning and we must continue the work of holding leaders to their promises. There are still many climate change deniers in leadership positions whom we must challenge.
The Guardian
has a good article on the agreement.
But we mustn't kid ourselves that this solves the problem. Many say this agreement doesn't go nearly far enough to stave off climate-related catastrophes. Others contend that without getting money out of politics the agreement will fail to produce results. In this article in
The Atlantic
experts in many fields offer their reasons for optimism and pessimism for 2016. Clearly the real work is ahead of us. As 350.org says, we're now "on the road
through
Paris." Let's get going! Here are some
guidelines
for choices we can make that affect climate change.
Stay tuned in to these organizations and see how you can participate in making the Agreement a reality, and holding president-elect Trump and all Congresspersons accountable for taking action.
350.org
The Climate Reality Project
Joining with others to achieve the great possibility of America is as much fun as you can have with your clothes on.
Jim Hightower
"WHEN THE PEOPLE LEAD, THE LEADERS FOLLOW." Gandhi
Let's keep on leading.