The Nature of the Spiritual Journey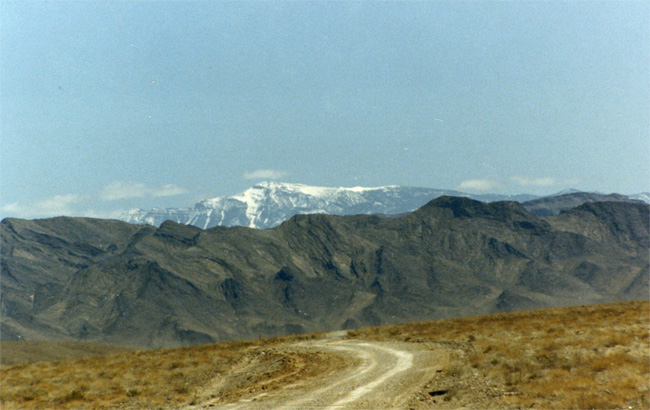 What would you say if someone asked you, "What is the spiritual journey?" Probably most of us have a felt-sense of what we mean by the spiritual journey, but I wanted to articulate what it means for me from what I know so far from my personal experience. Here are my thoughts as vignettes.

~~~

We may go to the moon but that's not very far. The greatest distance we have yet to cover still lies within us.-- Charles de Gaulle

~~~

It is a journey inward. There is no one way--each of us will have her or his unique way to travel--and there is no specific time frame, but we do have to decide to go on the journey, to let go of who we think we are, and any sense of a destination. We have to be willing to follow our hearts and intuition. We have to let go of what we think we know, or any sense of control over our circumstances. We have to be willing to be led into places we don't understand. We have to be willing to walk through darkness, to experience life in a way we never had. We have to be willing to ask for and accept help. We have to accept that without a certain amount of chaos and turmoil and challenges and difficulties in our lives we will likely not make much progress on the journey. We have to be courageous and vulnerable and trusting. We have to have a beginner's mind. We have to be willing to recognize everything we thought would make us happy won't. The only thing that will satisfy is something deeper--a Higher Power, a spiritual power, a connection to that power. In Fr. Thomas Keating's words, we have to be willing "to give up strategies for happiness based on security and survival, acceptance and approval, power and control."

~~~

We are alone on this inner path, but there is help and guidance from other people, teachers, books, audio programs, and websites. There is so much information and so many paths that it is sometimes overwhelming to know where to turn for guidance. We have to follow our hearts and intuition as we go along to pick the book we need off the shelf, know whom to listen to, what teacher or path to follow. One of my mentors said, "You are your best spiritual director." Trust yourself.

~~~

"...you only have a vague, unutterable sense that peace underlies the darkness and aridity in which you find yourself. You scarcely dare admit it to yourself, but in spite of all your misgivings you realize that you are going somewhere and that your journey is guided and directed and that you can feel safe." --Thomas Merton

~~~

The journey is like following tracks in patchy snow in thick woods. Sometimes you lose sight of them because they disappear on bare ground, and you wander without guidance or clues. Then you find another snowfield and they show up again. You breathe a sigh of relief, follow the tracks, and keep going.

~~~

After over 35 years of being "on the spiritual path," it is still a mystery, which, while sometimes unnerving and frustrating, is part of the attraction. My path, especially in the initial stages, was taken in large measure by bicycle (recounted in my books) because it seemed that only by pushing myself physically and emotionally could I break through my defenses against looking deeply into myself and finding out the truths about myself and the universe.

~~~

"...The basic disposition in the spiritual journey is the capacity to accept all reality; God, ourselves, other people, and all creation as they are." --Fr. Thomas Keating

~~~

I was watching a documentary about a man who went on pilgrimage, walking the Camino de Santiago. I think we are always on pilgrimage if we are on the spiritual path. We are constantly expanding, awakening, transforming, growing, learning, improving, accepting, letting go of thoughts, beliefs, habits and patterns that no longer serve us. I think really it is an endless journey. Whew.
Back to Blog