WIDE AWAKE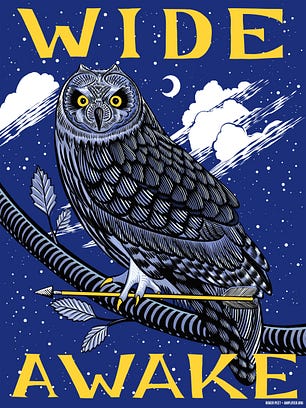 Here is a poem to start our new year and keep us wide awake all our days.

Fueled by broadcast hysteria,
awash in fear and confusion,
we grasp at cheap dramas,
boring humor, flat violence
and weary old sexuality.

Let's wake up! Together
we can remake the story,
demand the true vision
of a world in harmony.

If wide eyed we can see it
we can make it so.

HAPPY AND HEALTHY NEW YEAR, EVERYONE!
Back to Blog