Fear & Courage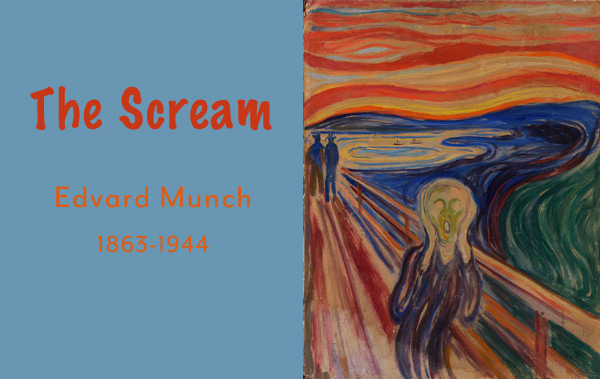 We're all familiar with the basic three responses to fear: FIGHT! FLIGHT! FREEZE! If we're looking for solutions to our planetary crises, none of these responses brings about necessary change. But what if we choose to respond with FORWARD?

FORWARD: What we want is movement, even if it's just baby steps forward into a world that we seek to live in. If we want a world where peoples' needs are met, where we lead meaningful, happy lives, where there is equality, respect, fairness for all, where we care for each other and the earth, then there are a million ways to promote this vision, and to free ourselves from the grip of fear.

For instance, on a personal level, we can do some shopping at a farmer's market, and know we are getting healthy food, supporting the local economy, and contributing to a healthier environment. We can shop consciously, choosing products that are made locally and by people who are treated fairly. We can follow Eleanor Roosevelt's motto, "Use it up. Wear it out. Make it do. Do without." We should also remind ourselves that sending our prayers, healing intentions, and thoughts for the well-being of people or the earth has a positive effect; it's called "sublte activism."

It's also essential we look at the bigger picture to create new systems which support a world of equality and sustainability. There are many great resources on the web to help us understand our situation and give suggestions for how we can participate in this time of transition. I've listed a few that I'm especially keen on right now at the end of this Reflection.

What Are Our Fears?
We all have our personal fears, and it's useful to look at them, and to see where they come from. As a girl and woman growing up in a patriarchal family and culture, I learned to "keep my voice down" (my mother commandment), not express strong emotion or opinions, and basically be seen and not heard. So one of my biggest fears is speaking out.

When asked how the Polish Solidarity Movement got started, Lech Walesa replied, "We began by talking loudly at bus stops." Martin Luther King, Jr. says, "There comes a time when one must take a position that is neither safe, nor polite, nor popular, but one must take it because it is right." Now is that right time, for me, and for all of us, to speak our deepest dreams and truth, to speak out on behalf of all living things and the earth, and to take action.

It's also essential that we acknowledge our fears. In the face of the deterioration of our environmental, economic, social, political, and spiritual landscapes, it would be strange if we didn't feel fear about the uncertainty of our future. So how do we carry on, what do we do, in the face of such crises, uncertainty, and fear? I believe we take a great step forward, and show great courage, to acknowledge our fear, and our grief, (and our outrage), for what is happening. This is the core of Joanna Macy's work on despair and empowerment. This acknowledgement releases us to take action.

Love and Fear
I tend to agree with those who postulate that our motivation for decision-making and action comes from either fear or love. I don't want to spend my energy and thoughts caught in the realm of fear. As Deepak Chopra says, "Because I always have a choice, I choose love." I know whatever I do or think from love will feel better to me and to whomever I connect with.

Instead of feeling hopeless and overwhelmed, we can choose first to align ourselves with Love, and then with the millions of ordinary and extraordinary people and groups who are doing large and small things to advance the work of social, environmental, and economic justice. We can align ourselves with light energy rather than fall into darkness. All of this takes courage, and we can augment our own innate courage, gain strength and support, by seeing what other courageous people, who share our vision and work, are doing.

I'm sure we've all had many experiences where we felt afraid to do or go to some new inner or outer place, and we knew in our hearts that we had to push through our fear, and make the leap. Going forward is the way we grow and evolve; our life depends on that movement. In these times, it's the evolution and life of our planet and species that urges us on. FORWARD, friends!

Favorite Quotes
Dispel the darkness not by adding more darkness, but by shining your own light. Deepak Chopra

Never doubt that a small group of thoughtful committed citizens can change the world. Indeed, it is the only thing that ever has. Margaret Meade

The job of a citizen is to keep his (her) mouth open. Gunter Grass

Joining with others to achieve the great possibility of America is as much fun as you can have with your clothes on. Jim Hightower

Resources
Getting a Grip2, by Frances Moore Lappé, is a rich source of ideas, commentary, and resources for how we can overcome our fears, reclaim our power, and put democracy back where it belongs—in the hands of all people. She cites many people and groups who are doing just that. This book, and her website, smallplanet.org will inspire you! She also has an insightful essay entitled "Fear Kills"

The Shift Network offers online courses and free "Summits," interviews with leading activists, teachers, scientists, economists and neat people, to inform and empower all who are working for change. I was particularly impressed, inspired, and informed by "The Politics of Love and Justice," and "The Summer of Peace" Summits listed in the Events section. You can also search for them in the Support section; the site has a vast offering of programs.

The Environmental and Social Responsibility Amendment to the Constitution, proposed by the Network of Spiritual Progressives, is, I believe, the most complete and comprehensive of the several amendments and legislative proposals to get money out of politics. This is a huge key to reclaiming a true democracy. Check it out, and spread the word.

Margaret Meade's "Never Doubt" quote, and the poem, Like a Planet, in the newsletter, are popular cards at Desert Rose Press.
Back to Blog