Favorite Stories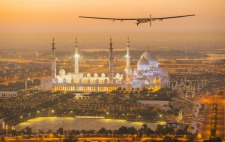 The "Forever Plane"—Solar Impulse 2
July 2016
THEY DID IT! On July 24 Solar Impulse landed in Abu Dhabi, completing its 40,000 km (24,854 miles) journey around the world, and flying only on solar power! No fuel. No emissions. It is pictured here flying over the pyramids en route to a landing in Cairo, Egypt. The mission is accomplished, but the ...
Read More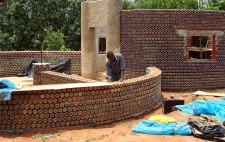 Plastic Bottles Made Into Homes
June 2016
The Optimist Daily cites an article from
TakePartWorld
describing how discarded plastic bottles (47 billion in the US alone) are being used in Africa and Latin America to build shelters for the homeless. And we need to remind ourselves there are alternative ways to get a drink of ...
Read More